The BC Ombudsperson is committed to advancing and supporting reconciliation through our work with First Nations, Métis and Inuit peoples in. We recognize and respect Indigenous rights, histories and lived experiences in delivering our services. Due to historical factors, Indigenous peoples are overrepresented in many of the public sector organizations we oversee including child protection systems and correctional settings. Yet we know the number of Indigenous people who come to us with complaints is low. Our goal is to strengthen our partnerships with Indigenous service providers, community leaders and individuals to build trust in our services and ensure all Indigenous peoples across BC are treated equitably.
How we can help Indigenous peoples with individual complaints
There are a wide range of complaints Indigenous people, both on and off-reserve, can bring to us. With jurisdiction over more than 1,000 provincial and local public organizations, we are here to listen to your concerns and help find ways to resolve issues. Common complaints Indigenous people may have include problems with Crown Corporations, (like ICBC, and BC Hydro), health care services, complaints about schools and universities, local governments and government ministries such as the Ministry of Children and Family Development and Ministry of Social Development and Poverty Reduction.
What We can Help With: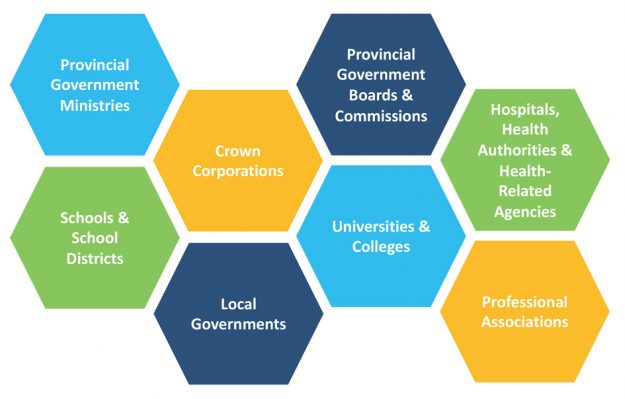 We receive complaints specifically about Indigenous discrimination and racism in the healthcare system
Indigenous peoples in B.C. have inequitable access to preventative and primary health care services, which perpetuates poorer health outcomes for First Nations, Métis and Inuit populations in the province, Indigenous people wishing to share their experiences of racism and discrimination in health care may contact our office. We have asked Kerrie Reay to continue in her role from the Addressing Racism Investigation led by Dr. Mary Ellen Turpel-Lafond to ensure callers are provided with the time and understanding to share their experiences and concerns. We can also help with navigating the complaint processes and accessing health records.
Contact Kerrie Reay:
Toll-free: 1-888-600-3078
Email: addressing_racism@bcombudsperson.ca
[link to First Nations Justice Strategy independent office, when information becomes available.]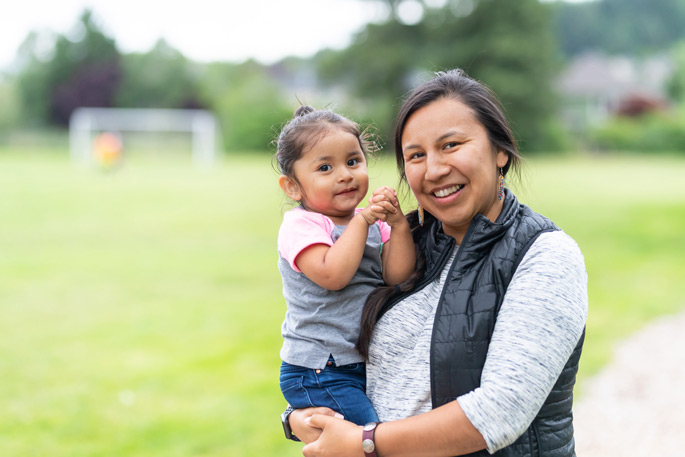 We can help Indigenous people navigate provincial and municipal complaint systems and connect people with advocates who can help
Understanding where to take a complaint and how best to get your voice heard before coming to us can be complicated. We're here to assist people, so they know where to take their complaint, or how to prepare questions to get the answers they need. While we do not act in an advocate capacity, we can connect you to resources for finding such aid.
[add list of advocate resources here]
Our Complaint Checker and Intake staff are free resources.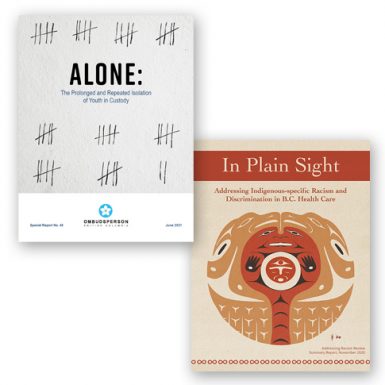 We investigate systemic issues that impact many people
In our work, we identify problems with the administration of services that can impact many people. There have been many public reports that make recommendations to government for improved changes. Some of these reports directly impact Indigenous people.
Here are some examples:
What kind of a difference can our work make for Indigenous people?
From reimbursements of money owed, to formal apologies, to getting the services you need when you need them, our work has a number of concrete outcomes for people. See some of the differences we can make.
[add list of relevant case summaries here]
We are engaging with Indigenous communities to learn about how we can make our services culturally responsive, including listening and making space for people to share where they see issues of unfairness at the community level
We are conducting a series of round-table and focus group discussions with Indigenous service providers as well as Indigenous leaders and community members. We want to listen and learn and ensure the services we provide are relevant.
[Read about what we have learned so far. Link to summary report here.]
[To follow: See a schedule of upcoming sessions.]